F. Scott's Fitzgerald's most widely read novel is brought to the screen by Baz
Luhrmann
.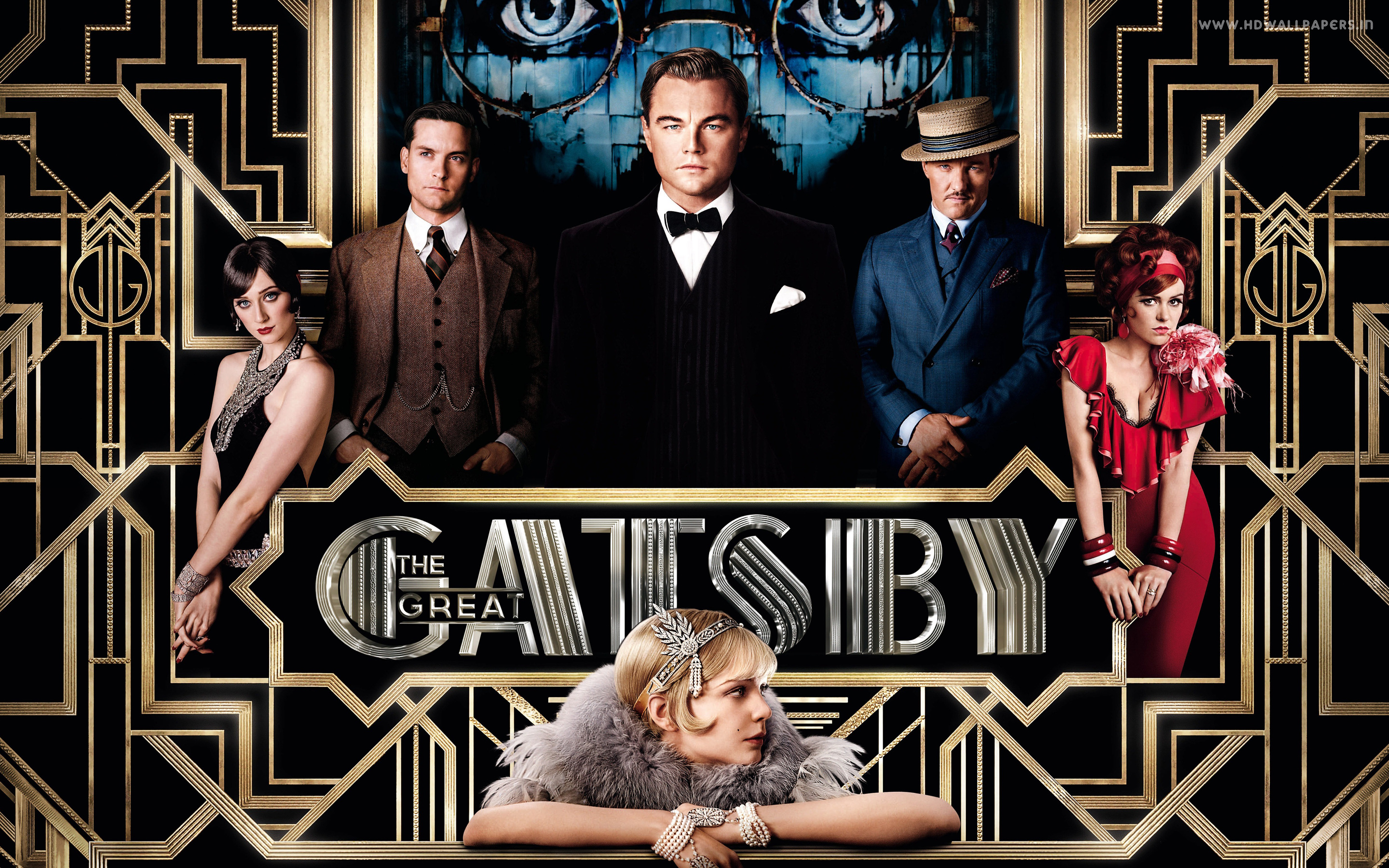 The story is told from the perspective of Nick Carraway: a young bondsman who has just landed a job on Wall Street. Moving to Long Island, he is soon the recipient of undivided attention from his neighbour: the notorious (and notoriously wealthy), Gatsby. A bizarre love story emerges as Carraway begins to play the intermediary between his new friend and his married cousin Daisy.
What is there to say about Baz Luhrmann? Famed for his outrageous style and hyperactive editing, the director doesn't appear to realise that trends change, and that a style that was popular in 1996 may now be old news. Most of the film is submerged in this wave of fast action, and glittering costumes, though there are moments of tenderness where you can actually focus and appreciate that the story has themes.
The acting is pretty basic. Carey Mulligan plays her usual victim role, Tobey Maguire plays his usual geeky upstart, and fails a little at conveying his obsession with Gatsby. DiCaprio (who I consider the greatest actor of my generation) does a reasonable job, but he's overshadowed by the sensationalist style of the movie.
To its credit: the film has a really interesting soundtrack: reinterpreting modern artists (such as Amy Winehouse and Beyonce) with a 1920's jazz and blues infused spirit. The original score is beautiful. And needless to say, the costumes and set design are beautiful.
So overall? The film isn't a wash out, but most of it's potential is lost under the pervasiveness (and oldness) of it's style. If you see it as all it's worth seeing on a big screen. The 3D effects are cool: particularly the end credits.
I wasn't even being sarcastic there.
5/10